Maximizing Your Car's Value When Selling

Whether you're eager to get behind the wheel of the new vehicle you've had your eye on or if your driving habits have simply changed, it's only natural that you'd want to get top dollar for your old car. Fortunately, our team at Basil Family Dealerships is here to help you maximize the value of your vehicle when the time comes to sell it! We're always searching for quality pre-owned vehicles just like yours to fill out our inventory. Below, you'll find our top tips and strategies for getting the most money when selling your used car.
Our Top Car Selling Tips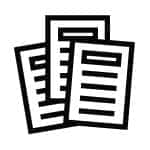 Sell to a Dealer = Maximum Convenience & Confidence
It's no secret that selling your car yourself requires a lot of work and preparation in order to do so effectively. You'll have to spend time cleaning your car inside and out, taking photos, writing a description, advertising your listing, communicating with potential buyers, and dealing with low-ball offers and complete strangers. After all of your effort, many sellers end up taking less than their vehicle is worth simply because they're frustrated with the no-shows and wasted time that's often involved with private party sales.
Instead, sell your vehicle to one of our multiple Basil Family Dealerships locations! We're standing by to provide you with a quick and stress-free selling experience. We use real-time data and information to provide you with the most competitive offer for your vehicle. Better still, you have no obligation to buy another vehicle from us! Simply stop by one of our various locations or use our helpful value your trade tool to get started today.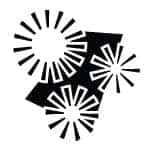 Clean Your Vehicle Inside and Out
While it might seem obvious, the simple truth is that a clean, well-presented vehicle demands a higher price tag on the used market. Whether it's done professionally or you do it yourself, making an effort to make sure your vehicle is looking its best can be a rewarding decision. Exterior detailing like washing and waxing the paint finish can attract potential buyers. Similarly, making sure the interior is clean and free of any imperfections goes a long way toward enhancing the vehicle's overall appeal.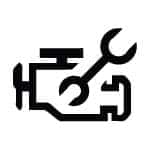 Complete Required Maintenance & Repairs
From basic maintenance like an oil change and tire rotation to major repairs, make sure your vehicle is in good mechanical condition before making it available for sale. Even if you've completed a significant service or purchased a new set of tires within the last six months, having the receipts for these items can further bolster the value of your car. Potential buyers will be impressed when they see how well taken care of your vehicle is!
Remember Seasonal Factors & Current Market Demand
Seasonality and demand are two other important factors to consider when selling your vehicle. Selling your convertible sports car in the middle of winter usually won't provide the true value that you're looking for. Similarly, if you have a thirsty gas-guzzling vehicle and fuel prices have skyrocketed, more buyers will overlook your vehicle in favor of something more fuel-efficient. Take a moment to evaluate the time of season and market conditions in an effort to get maximum value for your used car.