Electric Vehicle (EV) Charging Guide

Without question, transitioning to driving an all-electric vehicle means that you'll enjoy an extensive list of key benefits and advantages that are unavailable to gasoline-powered vehicles. In addition to instantaneous acceleration and an ultra-quiet ride at all speeds, one of the biggest perks of owning an EV is the fact that you'll never have to visit a gas station ever again. No matter if you consider an EV from a convenience, finaician, or environmental standpoint — it's hard to ignore the fact that driving an all-electric car makes plenty of sense for many drivers.
Now that you've settled on making the switch to an EV, one of the most common questions you may have is how you'll be able to keep the vehicle charged at home and while you're on the go. Fortunately, the installation of a charging station at your home is a very straightforward process and only requires you to consider a handful of factors. Our team Basil Family Dealerships is here to help you better understand exactly how the home charging station installation process works. Once you've learned all about the benefits of installing a charging station in your driveway or garage — all that's left to do is choose what your first electric vehicle will be!
Home Charging Station Types Explained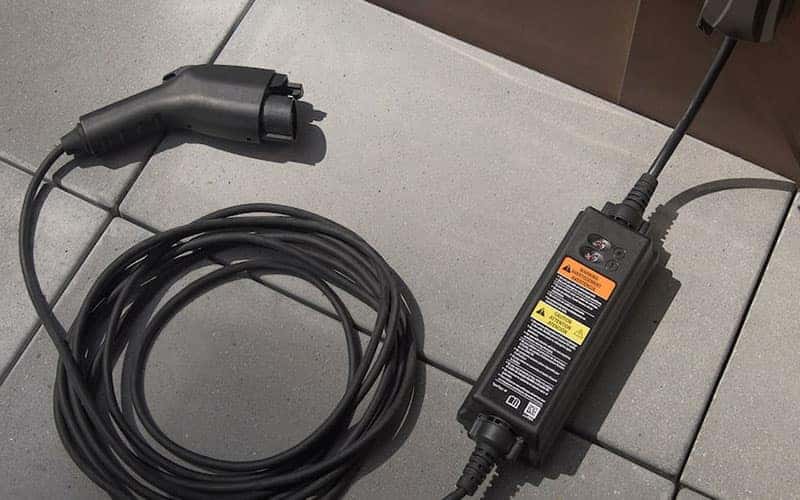 Level 1 Charging Station
Often included with virtually all EVs and most plug-in hybrid models, Level 1 EVSE is the first type of charging solution that we will cover. These types of chargers use a standard 120-volt household AC outlet, making Level 1 charging practical for mostly plug-in hybrid models for use overnight. When left plugged-in overnight, you can typically expect to gain about 2 to 5 miles of range per hour of charging time. Advantages of Level 1 charging include the fact that no specialized equipment is required apart from a dedicated branch circuit. Dedicated electric vehicles often include a portable Level 1 EVSE cordset that can plug into a standard three-prong household outlet, designed for occasions when you have no access to a dedicated charging station.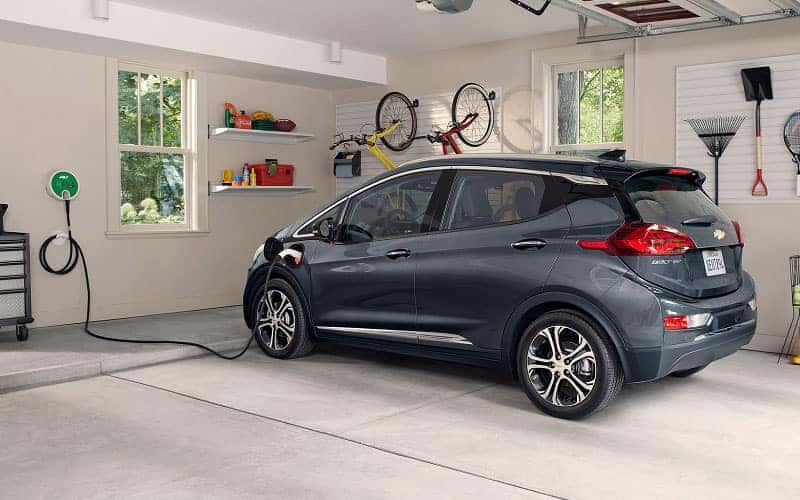 Level 2 Charging Station
Arguably the best way to keep your new EV charged up for your daily commute, the installation of a Level 2 charging station at your home means you'll always be ready for whatever the day has in store for you. Through the use of a 240V AC plug, Level 2 charging provides between 10 to 60 miles of range to an EV per hour of charging time, making it the ideal solution for just about any type of daily commute. It's also worth mentioning that one special requirement of Level 2 charging is that it requires a dedicated electrical circuit of 20 to 100 amps along with other specialized equipment.
The good news is that the majority of homes already have access to 240V electrical service for larger appliances like electric ranges, electric dryers, or air conditioners. However, it's essential to trust only a licensed electrician since the home charging station installation is required to follow local, state, and national codes and regulations. Most commonly, home charging stations are installed inside a garage, although there are specialized freestanding outdoor stations available as well.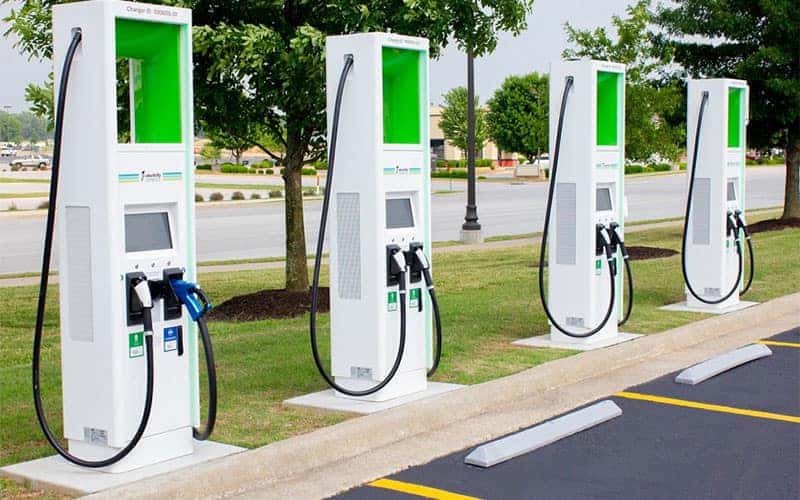 Public Charging Station Networks
Thanks to an ongoing commitment to making the future of all-electric travel a reality, EV drivers now have access to an ever-growing network of public fast-charging stations. Depending on which brand of vehicle you choose, most manufacturers are including access to their network of public charging stations at no cost. Better still, national retailers, shopping centers, apartment complexes, and employers all over the country have begun installing charging stations to attract EV drivers. The dream of coast-to-coast road trips using solely electric power has now become a reality. With more charging stations being added each day, there has never been a more exciting time to join the all-electric revolution.