Compare Our Best Used Hybrid Cars

No matter if you're looking to reduce your spending on fuel or you're trying to do your part to help our environment — choosing a hybrid or electric car can provide you with a lengthy list of benefits and advantages compared to a conventional gasoline-powered model. To help simplify your search for the right used hybrid or electric vehicle, our team at Basil Family Dealerships has created this in-depth guide that names our top picks in the segment. Regardless of your budget or driving habits, we're confident that you'll have no trouble finding the best used hybrid or EV for your lifestyle.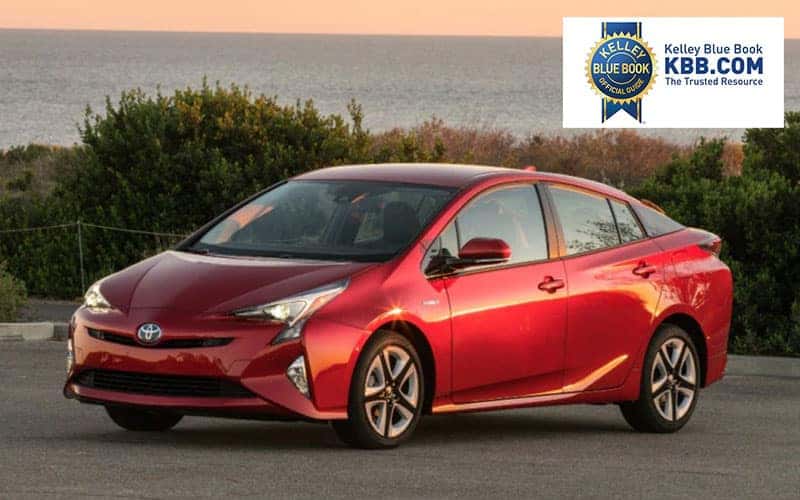 Best Used Hybrid Under $20K – Toyota Prius
Arguably the most recognizable hybrid model in automotive history, the iconic Toyota Prius is both a trendsetter and a mainstay among fuel-conscious drivers. Now in its fourth generation, the Prius is credited with accelerating the adoption of hybrid vehicles in the United States. Its practical hatchback design provides generous cargo-carrying capabilities to help take your adventures further than ever before. A sophisticated hybrid powertrain pairs the confidence of a conventional gasoline engine with an advanced lithium battery for long-lasting range and remarkable efficiency.
It comes as no surprise that the team of experts at Kelley Blue Book has recognized the 2017 Toyota Prius with the #1 position on their 10 Best Used Hybrids & Electric Cars Under $20,000. Representing a tremendous value, the Prius helps you stretch your fuel economy further than ever before. You can experience up to an astounding 54 city / 50 highway / 54 combined MPG fuel economy rating along with a total range of up to 588 miles.
Best CPO Value in America – Ford Fusion Hybrid
Continuing our countdown of the best used hybrid models currently available on the market today, the Ford Fusion Hybrid offers a compelling list of advantages that make it worthy of consideration. Already a favorite for its sleek styling and spacious interior, the Fusion Hybrid takes efficiency to the next level. A perennial winner in the midsize sedan segment, it's also packed with innovative driver-assist technologies and connectivity features to enhance your drive.
Further proving the excellence of the Ford Fusion Hybrid, the team at Vincentric has recognized the Fusion Hybrid as Best CPO Value in America™ for two consecutive years. Factors that influenced the victory for the Fusion Hybrid included its highest resale value, lowest cost of ownership, and lowest maintenance costs. Its advanced hybrid powertrain delivers a total of 188 horsepower along with an impressive 44 MPG city fuel economy rating.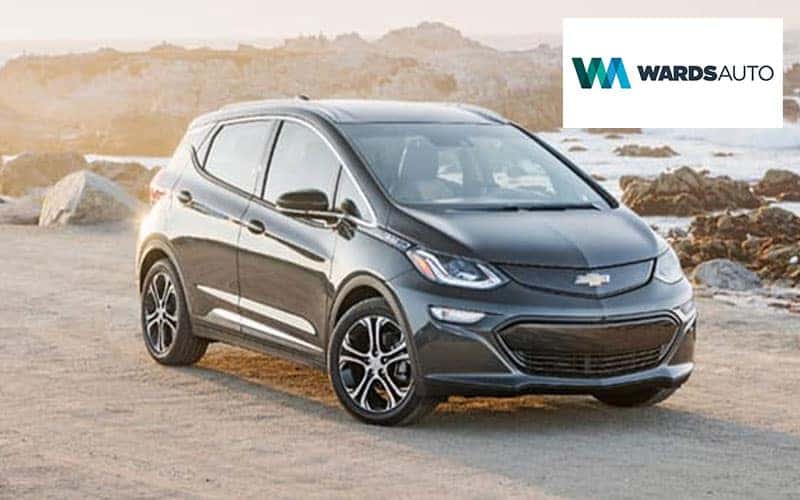 Best Engine – Chevrolet Bolt
Shifting our attention towards all-electric models, the clear favorite among affordable used EVs is the Chevrolet Bolt. Its city-sized stature makes it the perfect companion for urban exploration while its electrified powertrain helps you spend less time and money at the gas station. An EPA-estimated 238 miles of total range means that you'll never have to worry about having enough power to make it to your destination. Better still, an optional DC Fast Charger allows you to receive 90 minutes of additional range in as little as 30 minutes.
To further demonstrate why the Bolt remains a favorite among EV enthusiasts, it's earned the coveted WardsAuto 10 Best Engine Award. Factors considered when choosing the recipient of this award include horsepower, torque, technology, observed fuel economy, relative competitiveness, and noise characteristics. Along with its proven track record for safety, the Chevrolet Bolt is the ultimate choice for someone looking to join the all-electric revolution.