Career Opportunities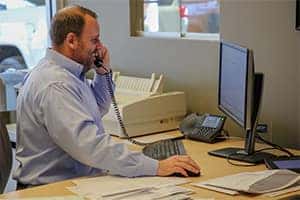 Administrative
---
Within the Administrative field is opportunity ranging from DMV information processing, deal-packet administration, triaging incoming telephone calls, systems analysis and data entry, general filing, vendor management, etc. Under the supervision of the Office Manager and/or Controller, administrative dealership jobs interact with the Service, Sales, and/or Collision teams for general administrative support.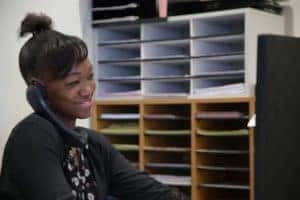 Accounting
---
The Accounting field is responsible for accounts payable/receivable, accounting of vehicle inventory including, but not limited to, costing of sales and/or leasing deals, paying off vehicle loans, drafting contracts, maintaining floorplan accounts, etc. This area is often an entry-point to learn the financial management side of the automotive business.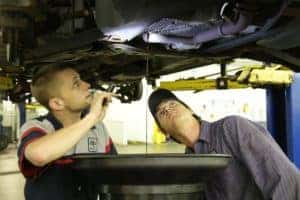 Apprenticeship
---
Apprenticeship, internships, on-the-job-training; each of these combine the idea of working with individuals interested in a technical career in an automotive Service Lane or Collision Center. Basil offers opportunities for on-the-job training while attending school or classes, so you can gain real-life experience from working at a dealership. Work and learn in a professional setting and upon graduation, begin working full-time as a professional technician.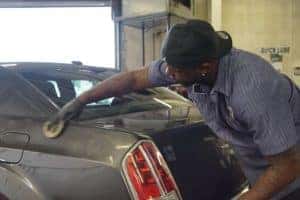 Detail
---
Vehicle Detailing is an entry-point opportunity for those interested in learning more about the automotive industry. These positions interact with the Sales, Service, & Collisions teams in prepping incoming vehicles for the Sales lot, as well as cleaning and readying vehicles for customer delivery using a variety of cleaning solutions and equipment.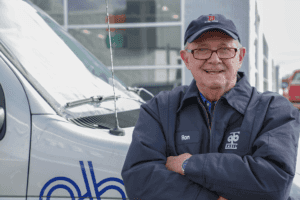 Driver
---
Drivers operate vehicles ranging from our courtesy shuttles, parts trucks, and/or transporting vehicles across various locations. These positions often interact with customers, Sales, Service, and Parts teams.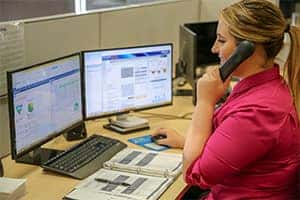 Guest Services
---
The Guest Services and Business Development field includes team members possessing strong customer-service competencies. These positions entail a high-level of customer interaction, problem-solving, schedule management, organization, and helping customers navigate through and understand dealership services.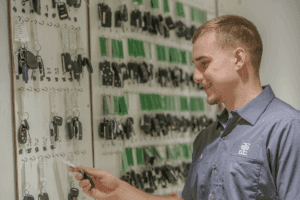 Lot Attendant
---
Lot attendant positions work with the Sales, Service, and Collisions teams in managing vehicles on the Sales lots, managing traffic within the Service lane, and/or other general automotive needs around the dealership.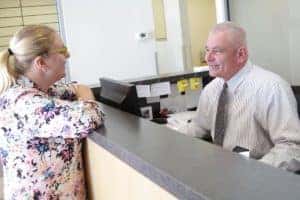 Reception
---
This field of work is often a dealership's first point of contact with customers and guests, and represents the dealership in a professional, friendly manner at all times. This area supports internal teams with clerical work, including vehicle titling, costing and contracting, application processing, and/or other administrative needs.
Finance & Insurance
---
Within the F&I field is a mixture of sales, customer service, and detailed analytical abilities. F&I is a pinnacle point in the customer experience to ensure a customers' safety and financial security is covered. It is critical to interact with a variety of lending institutions to procure the best and most effective financial program for the customer, in addition to securing extended service programs and maintaining regulation compliance.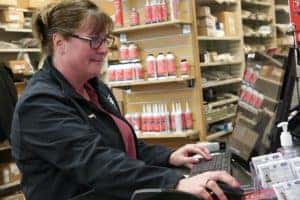 Parts
---
Within the Automotive Parts field is a variety of positions, ranging from direct interaction with customers and colleagues within the dealership, to wholesale account management supporting business accounts, to a supervisory role leading the entire Parts team.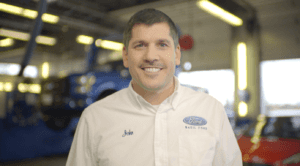 Sales
---
A career in Sales incorporates consistent, positive energy throughout the workday, upholding a strong passion for relationship management. Included activities in this field are needs assessment, resolution of any challenges, and educating customers on opportunities offered in all aspects of vehicle technology as well as within our dealerships' services.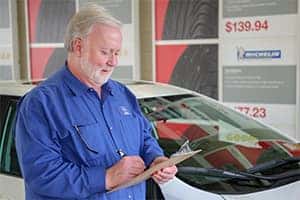 Service Advisor
---
Service Advising, or Service Writing, often incorporates working knowledge of auto mechanics or a similar area. Key functions include the scheduling of service and maintenance work on vehicles, as well as informing customers of any additional services needed. Communication with customers is critical to determine the nature of mechanical problems, obtain customer and vehicle data, as well as communication of repair progress with service technicians.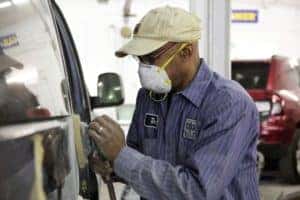 Collision Technician
---
Collision Technicians repair damaged vehicle panels and/or frames, remove dents, and replace damaged vehicle body parts. Special equipment is used to restore damaged metal frames and body sections to meet vehicle factory specifications. Body repair work incorporates variety and challenges and by leveraging broad knowledge of automotive construction and repair techniques, appropriate methods for each job may be necessary.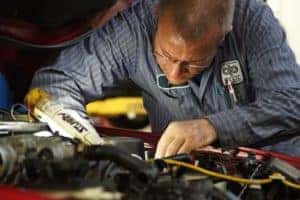 Service Technician
---
Technicians in Automotive Service has evolved from simple mechanics to incorporate high-end technology. This field is often familiar with integrated electronic systems and complex computers running today's vehicles. Technicians may work with electronic diagnostic equipment and computer-based technical reference materials, and have high-tech skills to inspect, maintain, and repair automobiles and light trucks while maintaining skills with traditional hand tools. Activities also include testing and lubricating engines and other major components, and repairing or replacing worn parts. Skills in problem-solving are critical.
Looking for Car Dealerships Hiring Near You? Come to Basil.
Our family network understands that our dealership jobs are often the first or second steps on the long road to success, and we're always glad to hear from strong-minded, dedicated individuals who are eager to start a new journey. Even if you've spent time working at a dealership in the past, you've probably never encountered anything like the commitment we show in return for hard work. After all, our philosophy tells us that at the end of the day, it's not about the cars! It's about the people who drive them.
Are you ready to find out what it's like to start at one of the best dealerships to work for near Buffalo and Niagara Falls? Visit our careers page to find out which car dealerships are hiring, and apply for a position today. What are you waiting for? The dealership jobs you've always wanted are open and available today!