On-Campus Recruiting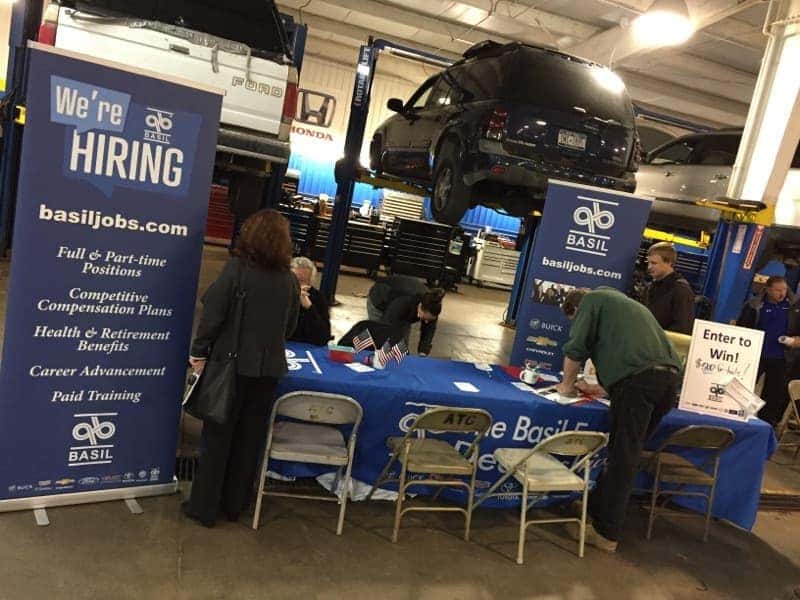 The new, evolving retail auto market demands having absolutely the best people in place across our dealerships.
We partner with several local schools, colleges, universities, technical training centers, and development organizations around Western New York to build awareness of the opportunities within the automotive industry. We educate students and trainees about the characteristics we seek in our employees, and we visit students and schools to build awareness of the long-term career opportunities within our dealership family.
Job Shadowing & Internships
Our dealerships' Service Lanes & Collision Centers offer internship opportunities for students still attending school, to work part-time on a flexible schedule to adapt what they learn in the classroom to real-life scenarios. These students work closely with a senior-level Basil employee, which successfully enables knowledge transfer and relationship building. Our Business departments also offer internships to students in school, seeking to earn real-life experience to build their college or university credit portfolio.