If your vehicle has ever been in the shop for maintenance or repairs, you've likely heard of the term OEM in reference to replacement parts and components. OEM stands for "Original Equipment Manufacturer" and these types of components offer a number of advantages and benefits compared to aftermarket parts. It's only natural that you'd want nothing but the best for your vehicle in order to enjoy the same levels of safety and performance that you've come to expect. To help provide you with a better idea of how OEM parts compare to aftermarket parts, our team at Basil Family Dealerships has assembled this informative comparison guide that will list the pros and cons of both types. Let's take a closer look!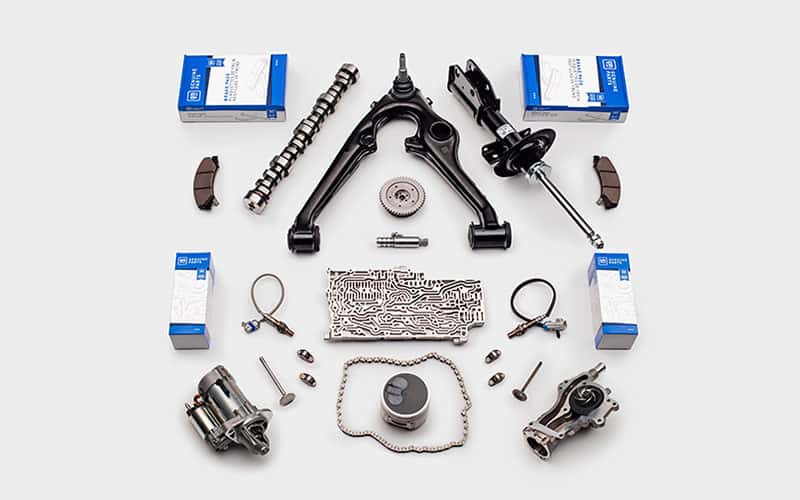 OEM Parts Explained
As we mentioned above, OEM stands for "Original Equipment Manufacturer". Should your vehicle require replacement parts due to a mechanical breakdown or a collision, OEM replacement parts will be identical to those installed on your vehicle when it was initially built. As a result, you can also expect the exact same levels of performance and quality once the repair has been completed. In addition to an exact fit and finish, OEM parts typically carry a higher price tag compared to aftermarket parts. They can also be more difficult to find since they're produced by the original manufacturer.
OEM Parts Advantages
Identical to the part that is being replaced
Generally include warranty coverage
You'll know exactly what you're getting
OEM Parts Disadvantages
Usually more expensive than aftermarket parts
Despite their higher cost, they're not necessarily always of superior quality
Depending on the make/model of your vehicle, availability can potentially be limited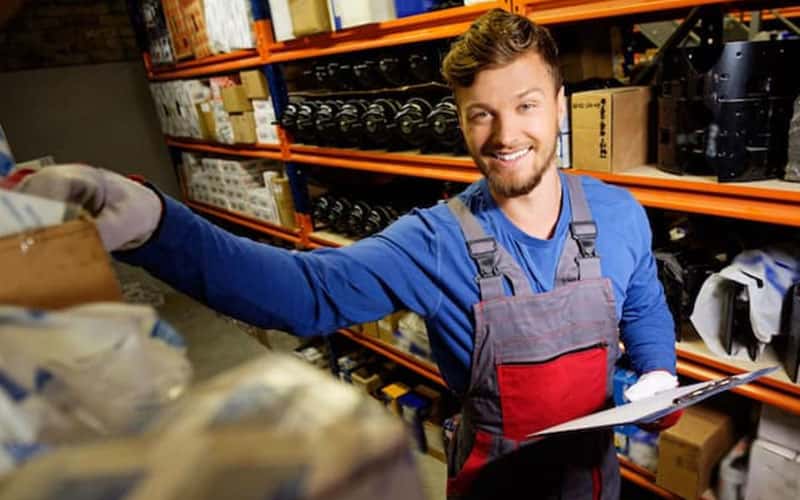 Aftermarket Parts Explained
Although they're designed to look and operate just like OEM parts, aftermarket parts are produced by various different manufacturers. Aftermarket parts differ from OEM parts in several key areas including quality, pricing, and availability. As a general rule, aftermarket parts are usually less expensive than OEM parts. However, the quality and availability can be better or worse than OEM parts depending on who manufactures them. Sometimes, aftermarket parts can represent a tremendous bargain and be available on short notice for an unexpected repair. Other times, aftermarket parts can fail sooner and leave you stranded at the most inconvenient times. It's important to do your research or ask our team of parts experts at your local Basil Family Dealership parts department for more in-depth information and advice regarding OEM vs aftermarket parts.
Aftermarket Parts Advantages
Typically less expensive compared to OEM parts
Generally more variety and more options to choose from
Usually more readily available
Aftermarket Parts Disadvantages
Quality can differ from manufacturer to manufacturer
May not include warranty coverage
Selection can be overwhelming at times
Visit Your Basil Family Dealership Parts Department for More Information Today!
Whether your vehicle is in need of routine maintenance or service or a complex repair – you'll find a full staff of friendly and knowledgeable parts specialists standing by to answer your questions. If you're still torn between choosing an OEM or aftermarket part or accessory for your vehicle, stop in today and let our team answer your questions and provide you with the expert advice you're looking for. We're here to help you keep enjoying the same performance and safety that you've come to expect from your vehicle for years to come. Stop in today!