Welcome to Basil Family Dealerships
---
Thank You for Choosing Basil Family Dealerships
Our team at Basil Family Dealerships can guarantee you the easiest, most enjoyable experience buying, selling or servicing cars in all of Western New York! For over 65 years we have been working hard every day to bring our customers from Niagara Falls to Jamestown, the very best service in finding "Just Great Deals!" at all of our 11 locations. Find your perfect car at a price you can afford with the support of our experienced sales teams and professional finance teams that will help you get settled with a competitive financing or lease plan.
Our customer service is second to none at Basil Family Dealerships because we believe that in the end, it's never about the cars, it's always about the people. In 1952, Joe Basil Sr. founded this company on the values that have allowed our family to grow to over 800+ family members: building a warm, honest, and friendly relationship with each and every customer. We also serve the local WNY community with efforts like our Active Military Care Package Drive!
Whether you're buying a new or used car, selling or in need of service on your current vehicle we can help you at Basil Family Dealerships. Basil provides the highest quality auto maintenance and repair in WNY—from oil changes and filter replacements to powertrain and drivetrain repairs. We look forward to the opportunity to live up to our reputation as WNY's favorite locally owned dealership. Stop in or contact our team to learn why Basil Family Dealerships is so much more than just great deals!
Message From Our Chief Operating Officer:
---
Thank You for visiting the Basil Family Dealerships Website. Since day one, Joe Basil, Sr. has noted that "simple courtesy is not out of date in the automobile business." Values are what have shaped the Basil organization since we opened our doors in 1953, and our extraordinary team is what helps sustain these values into the future. Basil employees represent a brand fostering integrity, honesty and respect, while continuously earning the goodwill and trust of our communities.
Our team of great employees, who provide world class customer service, work hand in hand with the Basil Family, who's active involvement continues to help The Basil Family Dealerships grow and expand over the last 65 years. Wherever you are in Western NY, a Basil Dealership is around the corner ready to serve you.
Although we have grown to accommodate the changing demands of the modern automobile business, we will never forget what has made us so successful in the past. I'd like to think that The Basil Family Dealerships are not only bigger, but BETTER.
Again, thank you for visiting and allowing us to be your dealerships of choice. It is our privilege to serve all your automotive sales and service needs.
Please do not hesitate to contact us with any of your automotive requirements, suggestions, and/or comments!
Respectfully,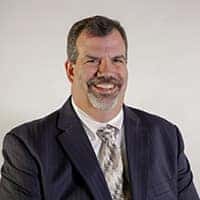 Brad Coon
Chief Operating Officer
Basil Family Dealerships
www.basilcars.com
Send Us a Message
---
Dealership Achievements
---