Join Basil's Care Package Drive!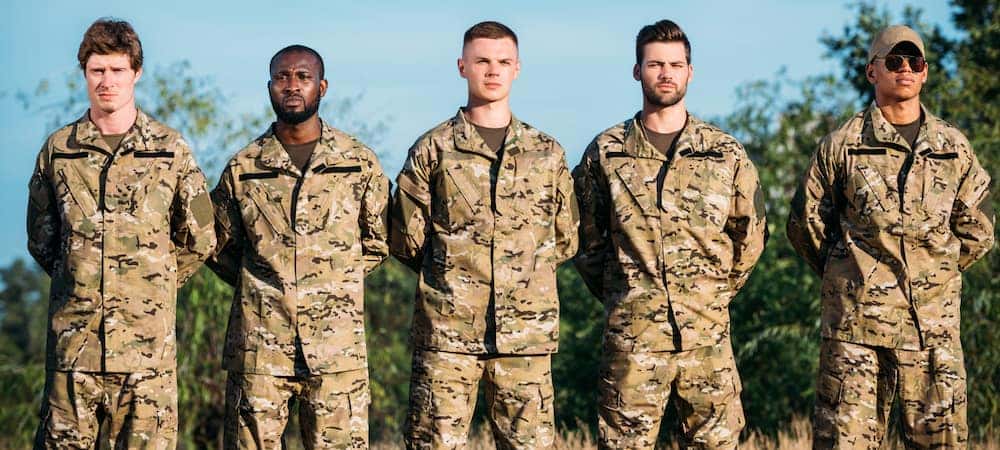 The people of WNY have a long tradition of service and sacrifice—and we're proud to pay it forward. This year, the Basil Family Dealerships are collaborating with the Blue Star Mothers of America in order to give back to those who are fighting for our freedom overseas. Our goal is to send more than 500 care packages to active service members hailing from the WNY area, and we need your help to do it!
When is the Care Package Drive?
Collection for the Basil Family Care Package Drive will begin on May 20th and end on June 17th.
Do you know a local Active Military Member serving overseas who would like a care package? Contact Cassie Soucia at [email protected] by June 10th, and we'll add them to Basil's Care Package mailing list!
The Blue Star Mothers and the Basil Family team will be packing up the care packages for shipment on June 19th. All are welcome to join us in the effort.
How Can I Help?
It's not hard to get involved! The simplest and easiest way is to help us collect goods that will be included in the care packages. Deliveries can be made to any of the eleven Basil Family Dealerships across WNY.
We think that active service members from the WNY area deserve the very best, and so we've put together a Wish List of goods we think they'll be especially happy to receive:
Anything Buffalo or Western New York to remind the soldiers of home!
Beef jerky, non-perishable beef summer sausage
Individual microwavable foods – canned ready-to-eat meals
Seasoning salt or hot sauce
Protein bars or granola bars
Nuts or dried fruit
Tea, hot chocolate, or good ground coffee (Tim Hortons!)
Powdered drink mix (cannot ship liquids)
Body wash (travel size; no pump-style dispensers)
Disposable hand sanitizing wipes
Shampoo, conditioner, lotion (travel size)
Deodorant (non-aerosol)
Sunscreen (travel size, non-aerosol)
Saline eye drops
Chapstick (tub style, not stick)
Eye drops (relieve dry eye, not redness)
100% cotton socks
Journals and small pads of paper (a size they can keep in a pocket and keep dry)
Puzzle and word game books
Hacky sacks, Nerf footballs (any small sport type)
As you collect goods for our overseas care packages, there are a few restrictions that you need to keep in mind:
All items must be non-perishable and have a shelf life/expiration date of at least 6 months.
Pork and pork by-products are not allowed to be shipped to most combat locations.
Items cannot be fragile and must hold up against extreme heat.
Homemade food items cannot be accepted.
Our Own Tradition of Service
For more than 65 years, the Basil Family team has done everything in our power to give back to the families and individuals who've made WNY such an incredible place to call home.
This year, the Basil Care Package Drive will coincide with our 5th Annual Vehicles for Vets Promotion. During this time, a portion of the proceeds from every vehicle sold will go to the Veterans One Stop Center, a local WNY organization that has served more than 11,000 veterans. We'll also give away a vehicle to one deserving veteran from our community!
In years past, we've organized care and clothing drives for a wide variety of organizations, including:
The Matt Urban Hope House
Toys for Tots
The Salvation Army's Pack a Back-Pack program
Local Shelters across WNY
Basil Family Dealerships employ more than 700 people across the Buffalo, Lockport, and Depew areas, and we're proud to offer superior service to those who drive with us.
Get in Touch with the Basil Family Dealerships
For more information on Basil's Care Package Drive, contact our Events Manager, Cassie, at [email protected]. You're also welcome to utilize our convenient online contact form.
Of course, your local WNY Basil Family Dealership is never more than a short drive away, and we're always glad to see our neighbors. Stop in and say hi today!
News About Community Events from Basil Family Dealerships
The Basil family is proud to be a leading sponsor of Port of Call: Buffalo, the final stop in the 2019 TALL SHIPS CHALLENGE® Great Lakes Race. Last year's event featured five tall ships, and this time around, Buffalo residents will have the chance to see at least twelve Class A and Class B ships…

The people of WNY have a long tradition of service and sacrifice—and we're proud to pay it forward. This year, the Basil Family Dealerships are collaborating with the Blue Star Mothers of America in order to give back to those who are fighting for our freedom overseas. Our goal is to send more than 500…

Gearheads, motorheads, and car enthusiasts of all stripes are in for a thrill. The 2019 Buffalo Motorama, the largest indoor custom car and motorcycle show in western New York state, is set to take place March 29-31 in downtown Buffalo! Fueled by Basil Family Dealerships, this year's Motorama will showcase a wide array of vehicles…