Your 2019 Guide to Basil Port of Call: Buffalo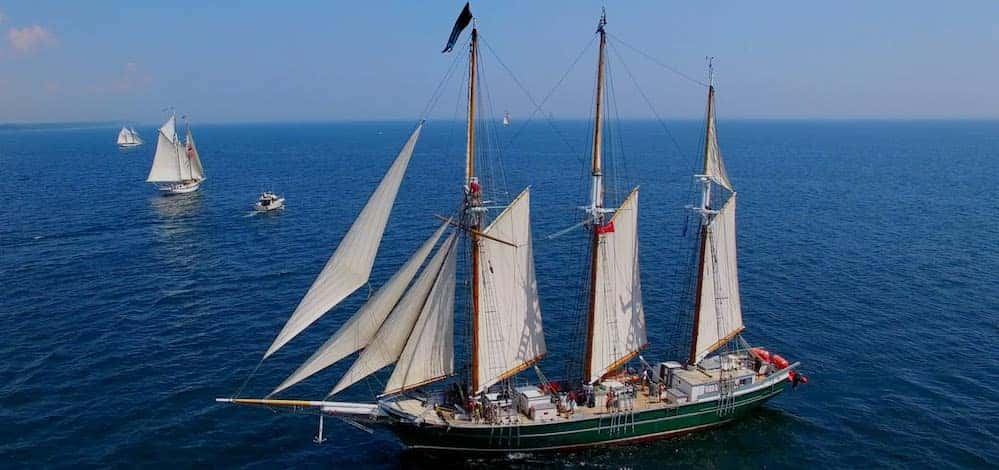 The Basil family is proud to be a leading sponsor of Port of Call: Buffalo, the final stop in the 2019 TALL SHIPS CHALLENGE® Great Lakes Race. Last year's event featured five tall ships, and this time around, Buffalo residents will have the chance to see at least twelve Class A and Class B ships along our very own waterfront! The historic day will be celebrated with a whole weekend of exciting events and attractions. Read on to get a sense of what to expect.
When is Basil Port of Call: Buffalo?
Port of Call: Buffalo is a four-day festival celebrating our city's maritime heritage. It will take place at Canalside, and along the downtown waterfront, from July 4 to July 7. Festivities will begin at roughly 2:00 P.M. on Independence Day and will come to a close by 5:00 P.M. on Sunday. The TALL SHIPS CHALLENGE®, which occasions this local festival, is an annual series of tall ships races and maritime port festivals, touching the Atlantic, the Pacific, and the Great Lakes.Although Thursday's Parade of Sail is the main attraction, this memorable experience will be followed by three full days of music, food, and fun. Throughout, guests will have the opportunity to board and view these visiting Tall Ships from the inside! Passport tickets, required for the chance to board, are available for purchase here.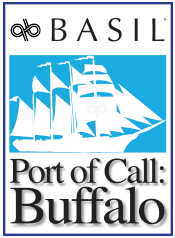 What is the Parade of Sail?
As the 2019 TALL SHIPS CHALLENGE® Great Lakes Race comes to a close, the twelve competing vessels will gather near Muster Point in Lake Erie. This is scheduled to occur at 2:00 P.M. on July 4, and the Parade of Sail will begin at 3:00, as long as the weather allows!
The Lighthouse Point and Outer Harbor are the best places to watch these majestic Tall Ships as they make their way around the charted parade route, but one can also enjoy partial viewing from the Templeton Landing, Erie Basin Marina, Riverwalk/Erie St., or Canalside locations. At the end of the parade, the ships will be docked at their resting places, where they'll stay for the remainder of the weekend.
What Can I Expect From the Rest of the Weekend?
One can find a full schedule for the weekend's events on the official Port of Call: Buffalo website. We've also provided a brief summary of events, so you can find out what to look forward to if you're in a hurry:
A 4th of July Celebration will be taking place all day along the waterfront on Thursday, and official ceremonies will begin at 8:00 on the Canalside stage. Rotating exhibits and kid's activities will be found at Lighthouse Point.
Guests who plan ahead will be able to sign up for exclusive excursions on the Spirit of Buffalo, the Appledore IV, or the Appledore V.
Public ship visitations and festival activities will run from 11:00 A.M. to 5:00 P.M. on Friday, Saturday, and Sunday.
At the same time, guests who purchase VIP Passes will be invited to spend all day on the Wegmans VIP Hospitality deck, aboard the Empire Sandy.
Get Ready for the Big Day!
The Basil Family Dealerships have been proud to work with Wegmans, OneNiagra®, and many other community associations in order to make Port of Call: Buffalo a reality. With the Parade of Sail inching closer every day, there's only a little time left to find out what you need to know before the event arrives. If you have any questions or want to get involved, reach out to the Basil Family team today!
Learn more about our community involvement today, or if you're planning a visit, explore some of the restaurants and things to do in Buffalo during your stay! While you're at it, why not find out how to get from Buffalo to Niagara Falls.
Recent News From the Basil Family Dealerships