5 Best Commuter Cars in 2023

Whether you're faced with rising gas prices or a longer commute as a result of a job switch – choosing the right commuter car can make a world of difference in terms of your enjoyment behind the wheel. If you've been under the impression that the best commuter cars available today are basic, no-frills, or boring – you're in for a big surprise! Our team here at Basil Family Dealerships has named our top choices for the best commuter vehicles across a wide range of different vehicle types. Let's take a closer look!
Best High MPG SUV for Commuting – Chevrolet Trailblazer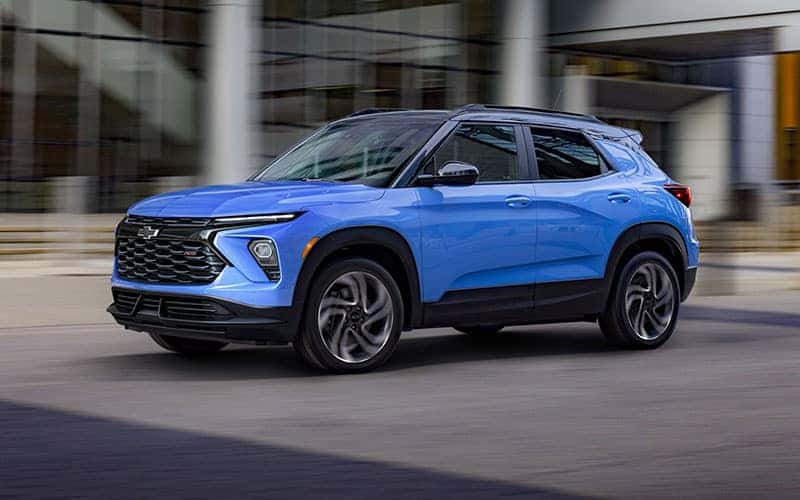 It's certainly easy to understand the appeal that comes from driving an SUV or crossover. After all, these types of vehicles tend to offer outstanding versatility, bold styling, and a confident driving position. Also important to most SUV shoppers is the go-anywhere performance capabilities that add confidence and peace of mind behind the wheel. Fortunately, choosing the Chevrolet Trailblazer means that you'll enjoy all of these previously mentioned benefits combined with exceptional MPG to help you get the most out of every mile. Thanks to its economical ECOTEC® 1.3L Turbo engine, the Trailblazer can deliver up to 33 MPG on the highway to help maximize your fuel budget. Better still, an available All-Wheel Drive system means that nothing that Mother Nature has in store for you will stand between you and your daily commute.
Best Pickup Truck for Commuting – Ford Maverick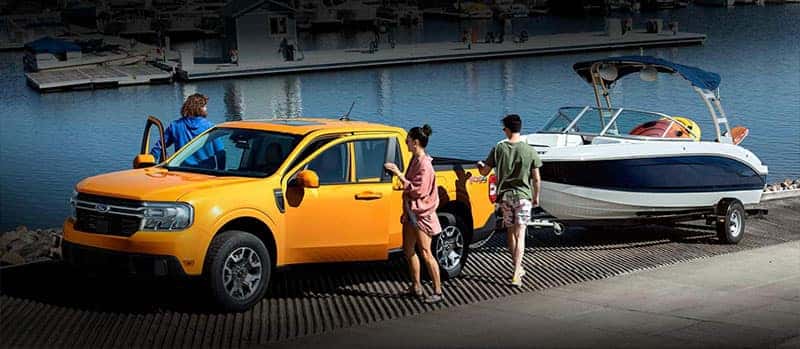 With the introduction of the Ford Maverick, pickup truck shoppers have a remarkable new way to enjoy all the utility of a truck combined with the jaw-dropping efficiency of a standard hybrid powertrain. Its compact footprint and outstanding maneuverability help the Maverick tread where larger trucks would never imagine going. Take advantage of its clever Flexbed featuring customizable storage options and a handy power outlet. Thanks to its standard 2.5-liter hybrid powertrain, the Maverick boasts an EPA-estimated city MPG rating of up to 42 along with a total driving range of more than 500 miles on a single tank of fuel. Its connected interior features standard smartphone integration, a touchscreen display, and several upholstery choices depending on trim level. Inside and out, the Ford Maverick is the ultimate choice for DIY enthusiasts in need of a pickup truck to commute in.
Best Luxury Sedan for Commuting – Cadillac CT4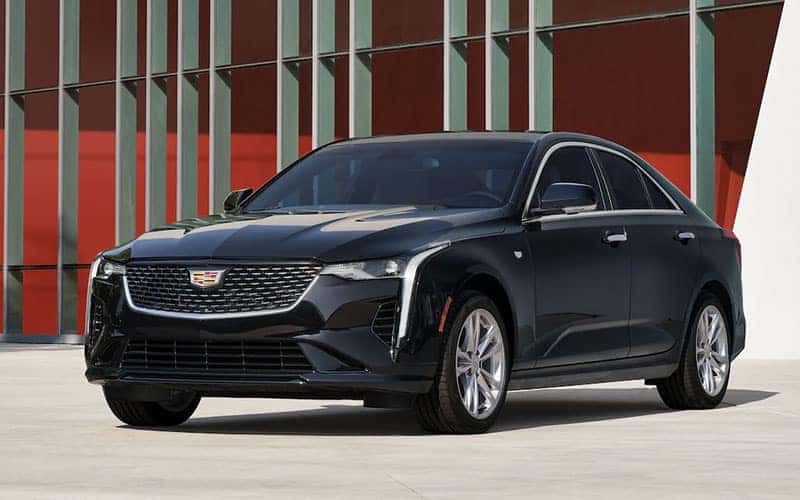 If you're the type to spend hundreds of miles behind the wheel per week on your commute, it's entirely understandable that you'd want to spend time inside a vehicle that's comfortable, stylish, and packed with cutting-edge technology features. Choosing the Cadillac CT4 as your commuter vehicle means that you'll enjoy all of those first-class amenities and much more. In addition to features like leather upholstery, wireless smartphone compatibility, and LED ambient interior lighting – the CT4 is powered by a potent yet efficient 2.0-liter Twin-Scroll Turbocharged engine. When equipped with the available all-wheel drive system, not even an unexpected snowstorm can impact your daily commute. Last but not least, the CT4 also comes standard with the innovative Cadillac Smart System collection of active driver-assist technologies to keep you one step ahead of danger on the road.
Best Electric Vehicle for Commuting – Volkswagen ID.4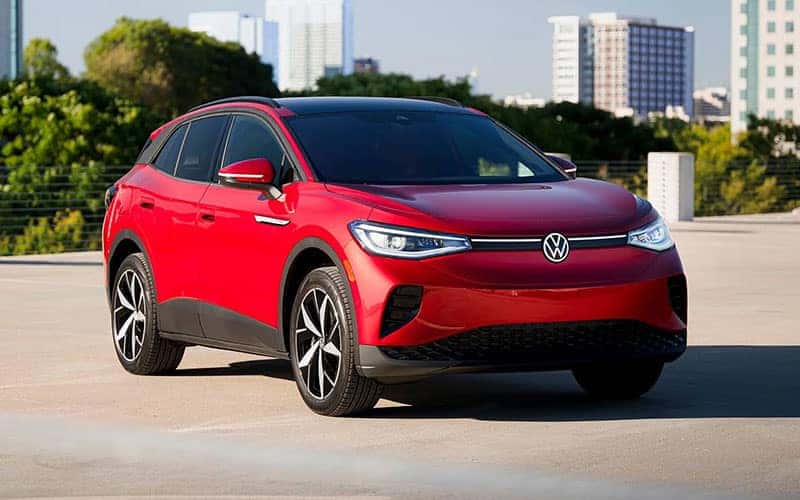 With the debut of the groundbreaking Volkswagen ID.4, there's never been a better time to make the switch to an all-electric vehicle. Especially if you have a long commute, driving an EV means that you'll save significant time and money at the gas station while simultaneously enjoying the convenience of available at-home and mobile fast-charging stations. In fact, the ID.4 takes as little as 10 minutes at a public DC fast charging station to gain 70 miles of driving range. Equal parts ergonomic and futuristic, the connected interior of the ID.4 strikes a balance between functionality and creature comforts. A true departure from the polarizing styling typically associated with EVs, the Volkswagen ID.4 offers a sophisticated exterior look that will help you make a memorable first impression.
Best Sports Car for Commuting – Toyota GR86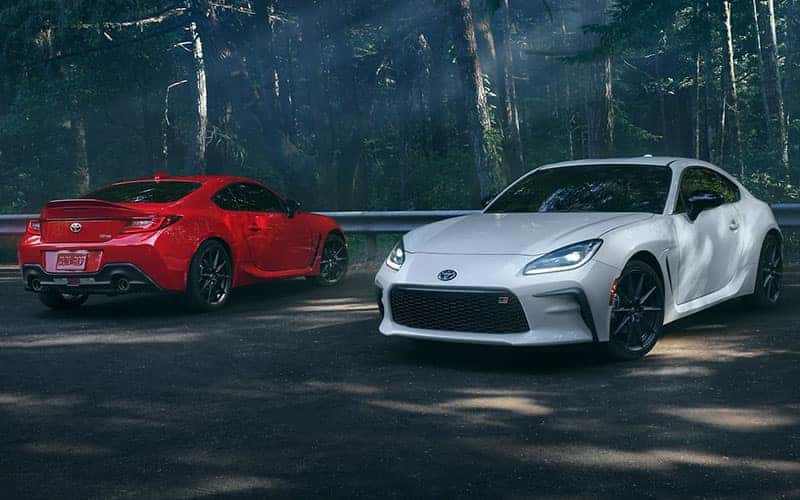 From a trip to the office in the morning to an invigorating drive down a twisting canyon road in the evening, driving enthusiasts demand the most from their vehicles. However, you might be surprised to learn that it's possible to enjoy race-bred performance along with everyday practicality. The Toyota GR86 offers precision handling, track-tested performance features, and a purpose-built 2.4-liter 4-cylinder boxer engine with a low center of gravity. In addition to 228 horsepower on tap, this sophisticated engine is able to deliver up to 31 MPG on the highway when equipped with the available automatic transmission. Inside the driver-focused cabin of the GR86, you'll find plenty of comfort and connectivity features to help you stay in touch and informed on the way to your destination. From track star to commuter car, the Toyota GR86 can do it all at a price that won't break the bank.