Your Guide to MyChevrolet Mobile App Features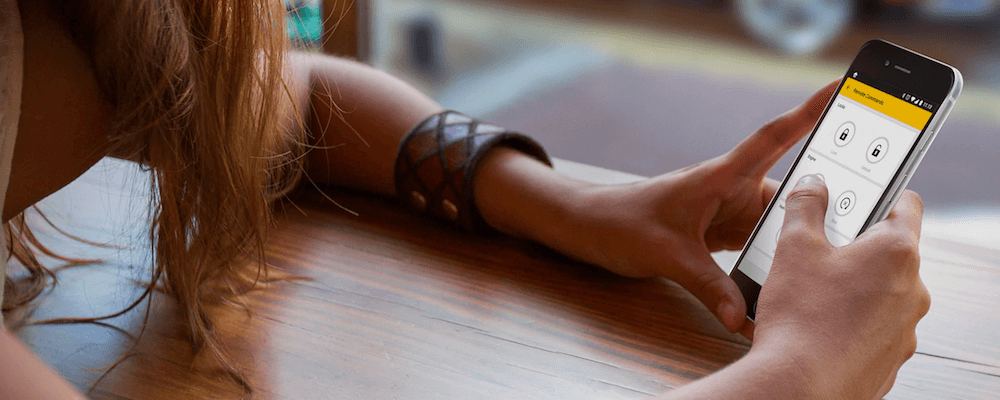 Mobile phones have become an intricate part of our lives. We all have one, and practically speaking, it's almost never out of hand or out of sight. Car companies have recognized this, and many have asked themselves what they could do to make your life a little bit easier. The MyChevrolet Mobile App is Chevy's answer to the question. Explore all of the MyChevrolet Mobile App features, and find out how to make the most of this technology with the Basil Family Dealerships, your guide to automotive technology in WNY.
What Does the MyChevrolet Mobile App Do?
Simply put, this Chevy mobile app connects you to your vehicle, even when you're away from the wheel. In addition to offering on-the-go convenience with MyChevrolet Remote start, it allows for easy online service scheduling and provides simple how-to videos for your favorite features and amenities. Once you've downloaded the app, which is available for free with either Google Play or the Apple Store, you'll have access to each of the following:
MyChevrolet Remote Commands
Remote Key Fob – Start or stop your vehicle, lock or unlock the doors, or sound your horn! As long as you have service and your vehicle is properly equipped, you'll be able to exercise complete control from a distance.
Vehicle Location – Locating your vehicle is as easy as one, two, three. Just use the app to find your parking spot in the Buffalo Bills parking garage or pinpoint a model that's been stolen. You can even set geographic boundaries with automatic alerts.
Vehicle Management Services
Vehicle Status Checks – Use the app to check your remaining fuel range or oil life, or get your tire pressure readings before you set out on an adventure near Cheektowaga! It's never been easier to plan ahead.
MyChevrolet Learn – Go through the app to find simple, clear how-to videos on all your favorite features. You can also access many of these videos online, through the MyChevrolet Learn website.
App-based Service Scheduling – Save your favorite local service center, and schedule your next oil change or tire rotation with the press of a button.
Wi-Fi® Hotspot Management – Set your password, manage restrictions, or purchase a new data plan without ever placing a phone call.
Chevrolet Owner Resources
MyChevrolet Rewards – As you use the app, you'll earn MyChevrolet Rewards points that you can use to redeem prizes. You could save on service visits, Chevy accessories, or even a new vehicle!
Smart Driver Updates – This app will track your driving habits and send you updates on the go! If you respond to its suggestions and learn how to drive more safely, you might even qualify for some insurance discounts.
Send-To Navigation – Enter a destination on the MyChevrolet app, and hit send. It will automatically appear in your vehicle's navigation system, so you can start the car and get right on the road.
MyChevrolet Marketplace – Use the MarketPlace to browse offers and explore exclusive specials from the shops and venues that you already frequent near Lockport and Niagara Falls.
What Else Can I Do With the MyChevrolet Mobile App?
Along with all those features mentioned above, the MyChevrolet Mobile App makes it easy to browse your surroundings and find the best local hotspots to check out. If you've downloaded the app, it will even recommend places to visit or restaurants to eat at while you drive down the road. Some restaurants and retail stores will even have exclusive offers and discounts for those who've been using the app to explore!
Get Help With the MyChevrolet Mobile App from Basil Family Dealerships!
MyChevrolet is available on almost all new Chevrolet cars, trucks, and SUVs from recent years, so it's easy to enjoy top-of-the-line convenience in the Chevy you've always wanted to own.Remember, too, that you can download the MyChevrolet Mobile App for free, from either the Apple Store or Google Play.
Is your MyChevrolet Mobile App not working? Troubleshooting the issue just might be easier than you think, and since Joe Basil Chevrolet has often been recognized as the Chevy Dealer of the Year, you know we'll be able to help! Contact us today with any questions. If you already own a GM vehicle, you might also wish to learn about the OnStar Mobile app.
Learn More with Basil Family Dealerships