Don't Miss the 2019 Buffalo Motorama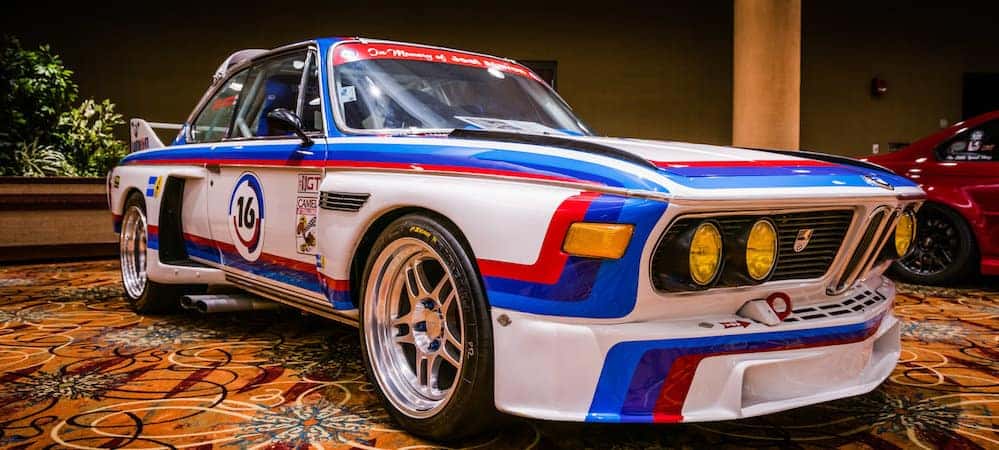 Gearheads, motorheads, and car enthusiasts of all stripes are in for a thrill. The 2019 Buffalo Motorama, the largest indoor custom car and motorcycle show in western New York state, is set to take place March 29-31 in downtown Buffalo! Fueled by Basil Family Dealerships, this year's Motorama will showcase a wide array of vehicles including classic, pro street, custom, original, race, hot rods, and more. The event will also feature a host of celebrities, master builders, a marketplace, live music, and a wide array of fun activities for visitors of all ages. The Motorama will have something for everyone, so feel free to bring the whole family!
When and Where is the 2019 Buffalo Motorama?
When

Friday, March 29 – 2 p.m. to 10 p.m.
Saturday, March 30 – 10 a.m. to 10 p.m.
Sunday, March 31 – 10 a.m. to 6 p.m.

Where

Buffalo Convention Center, 153 Franklin Street, Buffalo, NY
Be on the Lookout for These Cool Cars
This year, some of the coolest race cars, muscle cars, custom jobs, and classics from the U.S. and Canada will be on display. You'll also have the opportunity to check out the awesome rides from some of the top builders including RodTech, Orange Country Choppers, California Dreamin Hot Rods, Bitchen Customs, and Customs by Kilkeary. Make sure to visit the Open Wheel & Hot Rod Room, where you'll find one of the best selections of old school hot rods ever assembled under one roof!
Celebrities Appearing at This Year's Motorama
The celebrities you can meet at the 2019 Buffalo Motorama include:
Tom Wopat – You'll recognize him as Luke Duke from The Dukes of Hazzard. Tom will be accompanied by General Lee, the 1969 Dodge Charger driven by the Duke boys in the TV series.
Dan Woods – The host of Chop Cut Rebuild.
Dennis Gage – The host of My Classic Car. Come meet the man behind the handlebar mustache!
Lou Santiago – The host of Car Fix.
Live Music, Family Fun, and More
As if seeing all these amazing cars and meeting celebrities isn't enough, the Buffalo Motorama will also feature live music and a variety of fun things to do.
Music – The bands that will be performing in the Open Wheel & Hot Rod Room include:

Bravuras with Jon Dretto – March 29
Rockhouse Riot – March 30
Motorama Marketplace – Non-automotive vendors will again be on hand offering a wide variety of goods from jewelry and ice cream to books and vinyl.
Star Wars Characters – The Star Wars Cosplay Characters group will be roaming the building, delighting both children and adults alike. May the Force be with you!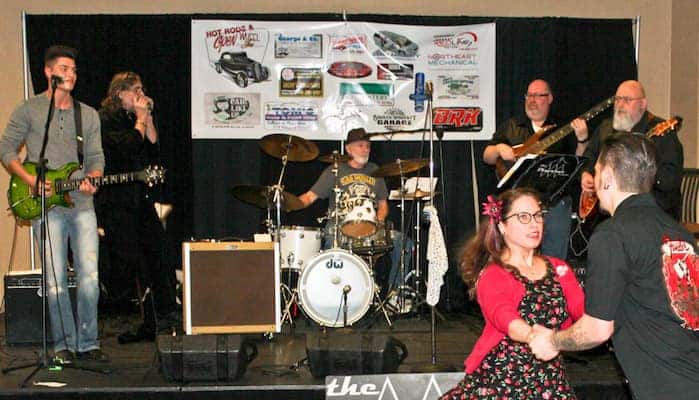 Brought to You by Basil Family Dealerships
At all of our 11 locations, we strive to provide our customers with a first class dealership experience. Whether you're shopping for a new or used car or looking for dependable auto repair and maintenance service, you can count on the professionals at the Basil Family Dealerships.
We hope that you enjoy this year's Buffalo Motorama and encourage you to check back with us often for other things to do in Buffalo and throughout the western New York area. If you're here for the summer, you won't want to miss the Basil Port of Call: Buffalo celebration, which will feature a parade of Tall Ships. If you have any questions, please feel free to contact us. Until then, we'll see you at the Motorama!
Recent News from Basil Family Dealerships
Whether you're in search of the ultimate in efficiency or the thrill of instantaneous acceleration, electric vehicles have rapidly exploded in popularity in recent years. More and more manufacturers have joined the segment, ranging from mainstream to luxury brands. This influx of new models has made any EV buying decision much more difficult. Fortunately, our…

I was originally going to write this blog solely about the return of the Volkswagen Bus, scheduled for production in 2022. It's an all-electric vehicle, and as an electric vehicle driver, I was intrigued. However, I quickly learned that the new VW Bus will be built on what is called the Modular Electric Drive platform….

When it comes to pure driving pleasure, there's simply no better way to enjoy the open road than with a sports car. Sports cars combine race-inspired performance and exhilaration with seductive good looks that no other type of vehicle can match. If you've always dreamed of owning a sports car but never thought it would…