A Guide To WNY Cruise Nights
Nothing brings more joy to my heart than a cruise night. I like the mix of ages, car choices, and the most of all the people watching. There's always such an eclectic mix of folks at these events including (but not limited to) senior citizens in lawn chairs, men and women who can't seem to rid themselves of their favorite Van Halen shirts from 1985, and (my personal favorite) the Fast and Furious Tuner Car crew who are demonstrating the bass capacities of their new sound system. I feel like National Geographic could do a mini documentary of some of the cruise night goers at any point. Real talk though – cruise nights allow enthusiasts to make strong bonds with others via a shared fondness for auto culture. I think that is important especially in our divided socio political environment we live in nowadays. The hope at some of these gatherings is that our reservations about one another can be left at the door. There's a universal language amongst car people and perhaps a wholesome life lesson about us living in peace and harmony as a species. I'm only 50% kidding about the peace and harmony thing.
So, where does one enjoy the cornucopia of car selections that grace our beautiful WNY area? Great question … I have compiled my small list of WNY Cruise Nights. I really only like the outdoor ones so I'll focus on three of those: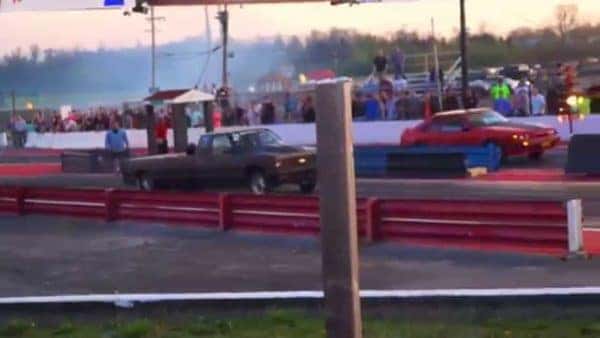 Lancaster Speedway Wednesday "Cruise Night and Grudge Drags"
57 Gunnville Rd. Lancaster, NY 14086
716-759-6818
www.lancasternationalspeedway.com
A few notes from the Author: "This one is my favorite! There is an unbelievable amount of Mustang 5.0 Foxbodys that show up which makes me very happy. There's a drag strip sign-up as well too. So they'll line you up with another cruiser and you can attempt your best eighth mile. I dragged a minivan once and it was a lot of fun. Lancaster makes you sign waiver before you line up though. Otherwise, most folks line their cars up around the track or in the regular parking lot."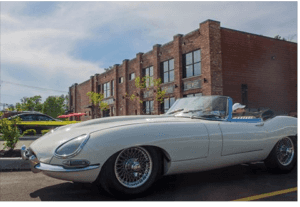 New York Beer Project Wednesday Cruise Nights
(They Start after Memorial Day Weekend)
6933 S Transit Rd, Lockport, NY 14094
716-743-6927
http://www.nybeerproject.com
A few notes from the Author: "Great cruise night all around … great beer and typically there's a band! As always if you enjoy too many alcoholic beverages you should not drive … so always plan ahead my friends. I like the wide selection of cars at this cruise night for sure. "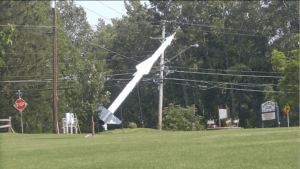 East Aurora American Legion Post #362
(3rd Monday of every month May-September)
1 Legion Dr, East Aurora, NY 14052
(716) 652-9862
A few notes from the Author: "A lot of pro's and not too many cons with this Cruise Night… Hot Dogs , Door Prizes and a 50/50 split… mmmmmmm. Also, don't forget to take a picture with you and your car in front of this cool missile in front of the Legion. "
Those are my 3 picks for WNY Cruise Nights, but there are many more that happen during our warm months here in WNY. A couple words of wisdom on cruise night etiquette before you leave the house.
First, don't touch other people's cars. I know you really want to see how smooth that clear coat is or whatever – but just don't do it. It's not cool. Ask politely if you really have to touch the aftermarket custom leather interior of that beautiful 1983 Chevy Malibu. Odds are the owner will let you under his or her watchful hawk-like eye.
Second, don't smoke those tires when you're leaving the parking lot. There a lot of reasons why but most of them center around police presence. The cops get called from surrounding neighbors. Then they have to have a presence there. Then you'll get pulled over because they have to make their time worthwhile there. You get it, it's like a vicious cycle. Don't peel out unless it's a drag strip.
Lastly, be ready to answer questions about your car if you bring one to show. Cruise nights are about community. Do you remember when you were a kid and you were full of questions? I hope so. Share your stories of dropping that engine or swapping the suspension. These things mean a lot to the next generation up. I think it's great to encourage everyone around us to know how things work and pick up a wrench. Simple acts of kindness go a long way.
Hoping to plan another trip through WNY? Find out how to get from Buffalo to Niagara Falls!