Chevrolet All Wheel Drive Models
If you spend any amount of time driving in harsh, slippery weather conditions such as those here in Buffalo, NY — an all-wheel drive vehicle can be a valuable tool for safely getting where you need to be. Regardless of your individual driving habits or personal budget, the Chevrolet model lineup is filled with a wide variety of vehicles equipped with AWD or 4WD. To help you gain a better understanding of exactly which Chevrolet vehicles are offered with AWD and 4WD — our team at Basil Family Dealerships has created this informative overview. You'll have no trouble finding the right Chevrolet vehicle for you!
What's the Difference Between All-Wheel Drive and Four-Wheel Drive?
Even though some tend to use one term in place of the other, it's worth highlighting the important distinctions between how all-wheel drive and four-wheel drive systems operate. The drivetrain of an all-wheel drive vehicle includes a front, rear, and center differential to distribute power across all four wheels. Four-wheel drive systems often consist of two differentials along with a transfer case to power all four wheels of a vehicle. Although there are certainly exceptions to these rules, an easy method to remember the difference is that AWD is constantly "on" while 4WD is only on when it is selected.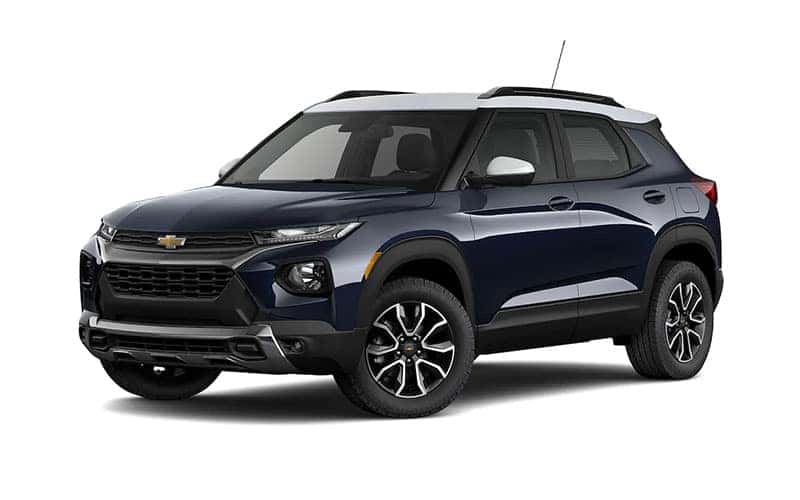 2023 Trailblazer
Starting at $22,100 MSRP*
The newest addition to the growing family of Chevrolet SUVs offers the added capability of all-wheel drive. The adventurous Trailblazer features a rugged exterior look, a comfortable yet versatile interior, and a collection of connected tech features to enhance your drive. Your choice of two ECOTEC turbo engines paired with optional AWD makes the Trailblazer an excellent option for exploring the city or challenging mountain passes.
2023 Equinox
Starting at $26,600 MSRP*
It's challenging to find another SUV that can match the safety, style, and capability included as standard across the Chevrolet Equinox model range. When equipped with optional all-wheel drive, the Equinox helps you conquer slippery road conditions with complete confidence. A maximum cargo capacity of up to 63.9 cubic feet means that you'll have plenty of space for your luggage on the way to your next weekend getaway.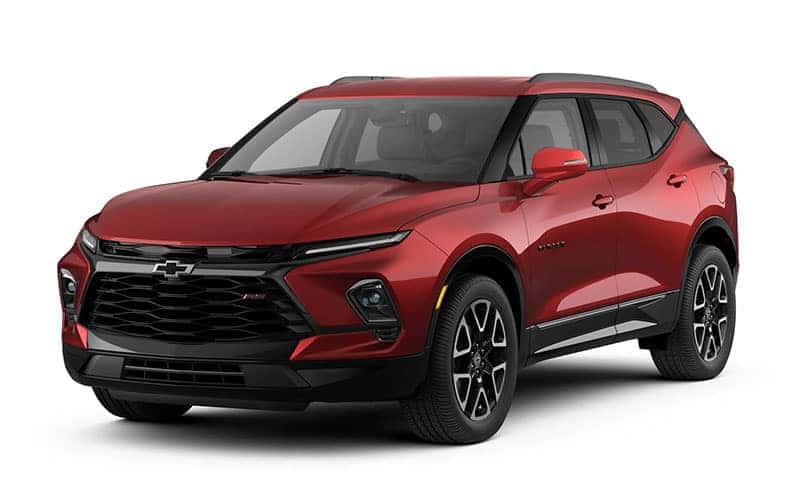 2023 Blazer
Starting at $35,100 MSRP*
Aggressive styling, sophisticated interior design, and innovative tech features are only a handful of reasons why drivers from all across the country are choosing the bold Chevrolet Blazer. Available with the confidence of an AWD system, the Blazer can also tow up to 4,500 pounds thanks to its 3.6L V6 engine. For drivers who refused to blend in with the crowd, the Blazer is the ultimate choice.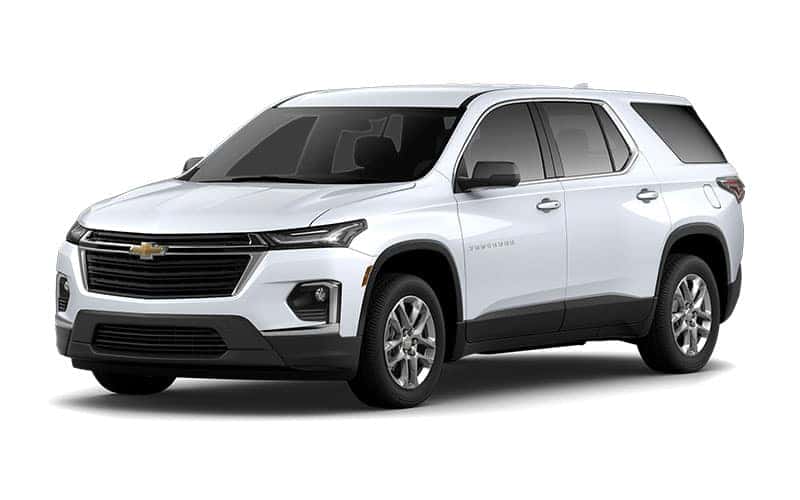 2023 Traverse
Starting at $34,520 MSRP*
Whether you have a growing family or a growing appetite for adventure, the Chevrolet Traverse offers seating for up to 8 along with an impressive list of premium creature comforts. Its standard 3.6L V6 engine and 9-speed automatic transmission can be paired with optional AWD for go-anywhere control and confidence. Best-in-class cargo capacity is yet another reason that the Traverse continues to set the benchmark for the midsize SUV segment.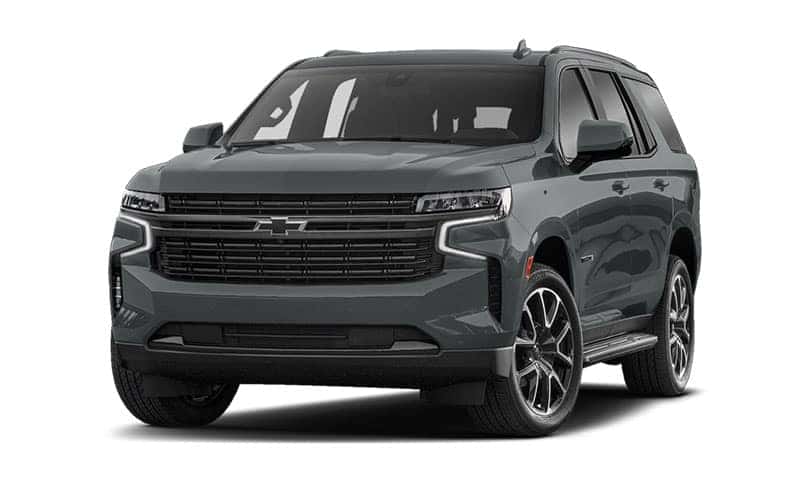 2023 Tahoe
Starting at $54,200 MSRP*
A larger, more spacious cabin, improved ride and handling, and a commanding presence that's impossible to ignore make the legendary Chevrolet Tahoe a class-leader. Robust body-on-frame construction, up to 420 horsepower, and proven 4×4 capability available across the model range have made the Tahoe a hit with families both big and small.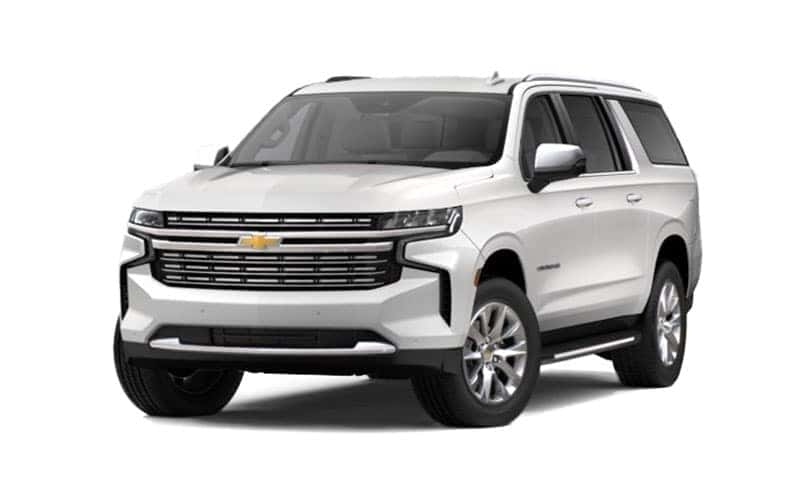 2023 Suburban
Starting at $56,900 MSRP*
For decades, those who like to live large have chosen the iconic Chevrolet Tahoe over the competition. Whether you're craving style, capability, or generous space for your whole crew to relax and unwind — it's hard to argue against the commanding Suburban. Available with a variety of off-road performance capabilities including a proven 4×4 system, the Suburban remains a segment leader.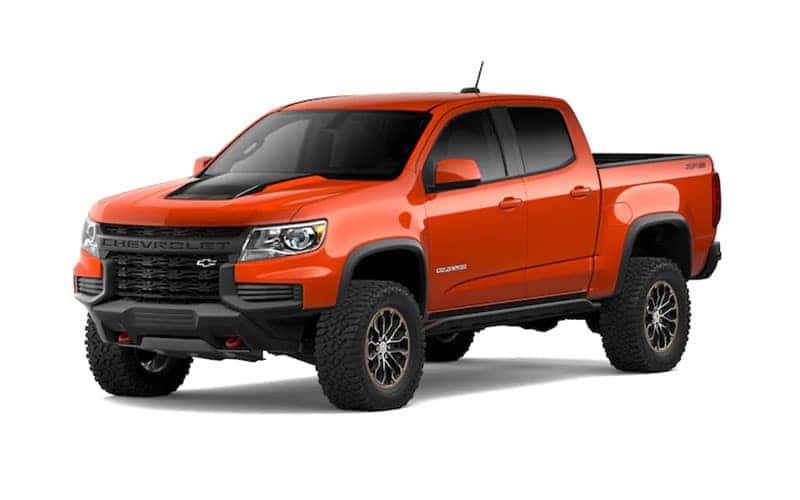 2023 Colorado
Starting at $26,135 MSRP*
Searching for a midsize pickup that delivers full-size capability? Robust engine choices combined with a bold exterior and ergonomic interior make the Chevrolet Colorado the ultimate workhorse. Add a proven 4×4 system and you've found the midsize truck you've been dreaming of.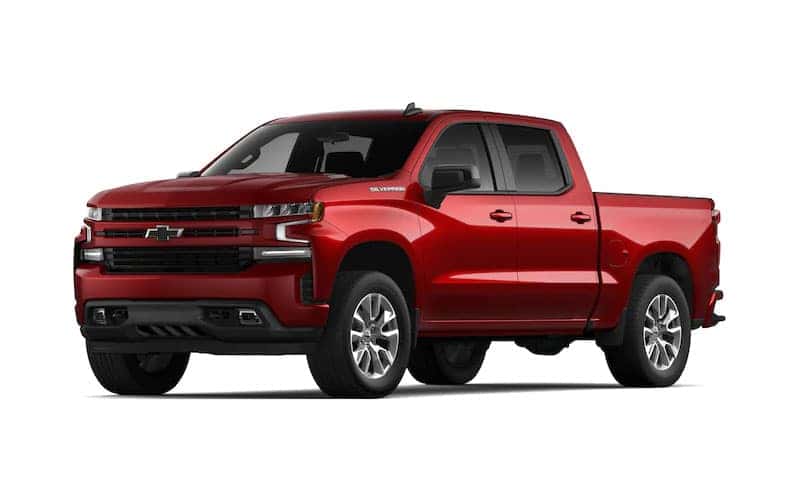 2023 Silverado
Starting at $36,300 MSRP*
Larger, yet lighter than the previous generation with a tech-savvy interior to match. An diesel engines provides available best-in-class highway fuel economy. The Chevrolet Silverado is built to get the job done right with an available 4×4 system.