What is the OnStar Mobile App?

When most people hear the word OnStar, they often think about those radio commercials with OnStar calling for help after an accident. Yes, OnStar can absolutely assist you in the event of a collision, but that's not all it can do!
Understanding the Benefits of the OnStar App
Are you old enough to remember things like locking your keys in your car? What about getting into a cold car in the winter, or a hot car in the summer? Can you remember a time when you had to memorize a color or a number posted on a mall parking lot light fixture, just to remember where you parked your car? There was even a time when you had to keep track of your car's mileage simply to make sure you changed the oil on time. Let's not even talk about paper maps!
All of that is gone, thanks to the technology of OnStar!
How to Use OnStar Mobile App Features
Connectivity on the Go
Have you ever locked your keys in your car? You can unlock your doors with your OnStar App. Even if grandma locks herself out of her Malibu in Buffalo while you're on vacation in Malibu, California, you can still unlock her car (or any car linked to your app) from anywhere in the world. In fact, you can remote start her car for her or even sound the horn and lights if she can't find it in the mall parking lot. These are just a few examples of what you'll be able to do with one of the OnStar packages. Upgraded packages also offer turn-by-turn navigation through the OnStar Mobile App, plus much more!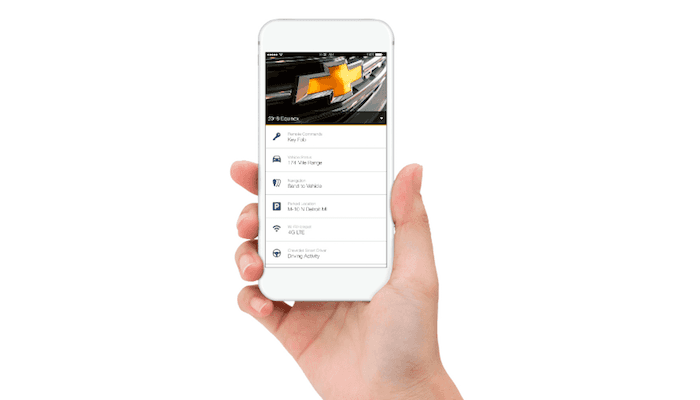 Vehicle Diagnostic Reports from GM
Your GM vehicle will even send you monthly diagnostic reports. These comprehensive reports will let you know if any systems or components need attention (whether immediately or in the future), including engine and transmission, emissions system, airbag system, StabiliTrak, anti-lock braking system, oil levels, and tire pressure to name a few.
Lost or Stolen Vehicle Assistance
Let's say for a moment that you may have a teenage son or daughter who has borrowed your car to go to the movies. In the vein of, "Trust, but verify," your OnStar App can tell you exactly where your car is parked at any given moment in time. Even if your car were stolen, you could use OnStar to tell the police exactly where it was. In fact, if law enforcement were following your stolen vehicle, OnStar can shut down the engine so that the thieves would roll to a stop and be apprehended by the authorities.
OnStar Roadside Assistance & Automatic Crash Response
The first few moments after a collision can determine everything that happens in the aftermath. OnStar can automatically notify emergency first responders if their monitors detect a collision, and they'll check in directly to make sure that you're safe. At any time, you can press the "Emergency Services" button in your vehicle, and a certified Advisor will contact you immediately to help out.
Of course, plenty of things can go wrong on the road, and accidents aren't the only problems that threaten to slow us down. In the event of a natural disaster or a crisis, an OnStar advisor can contact you and help you reach a safe place. If you have a flat tire, run out of gas, or require towing after a major breakdown, OnStar Roadside Assistance will come and pick you up.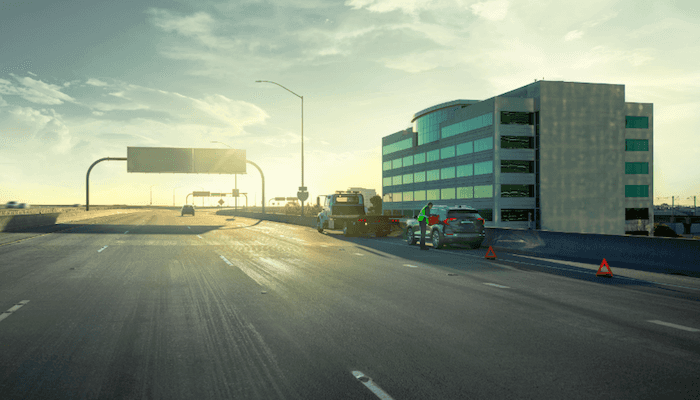 Plans & Pricing: Is OnStar Worth It?
If you're wondering, "Is OnStar worth it?" we can tell you the answer is "yes!" After all, there's no better way to stay connected to your vehicle, or vehicles, when you're away from the wheel. It's not just about convenience–it's about peace of mind! Between the daily demands of your life and your loved ones, you have enough to worry about. What's more, since there are a variety of plans available, you're sure to find an OnStar price and plan that works well within your budget:
Connected Access: New vehicle purchases can include ten years of Connected Access, which lets you monitor your vehicle's health on the go. With most models, you'll enjoy automatic vehicle diagnostics, dealer maintenance notifications, Smart Driver updates, and limited mobile app features, including convenient service scheduling.
Remote Access: A Remote Access Plan dramatically expands what you'll be able to do when you're away from the wheel. It's this package that offers the Remote Key Fob service, the Vehicle Locate service, and On-Demand vehicle diagnostics.
Unlimited Access: Unlimited Access includes all of the features of the Remote Access Plan, with additional Connected Turn-by-Turn Navigation. You'll also expand your capabilities with unlimited data for your vehicle's Wi-Fi Hotspot, and a wider variety of apps for you to stream! You'll be able to benefit from an active OnStar advisor.
OnStar Safety and Security: This plan includes the services that OnStar is best known for, including Automatic Crash Response and Stolen Vehicle Assistance. When you drive with this plan, you'll always have someone watching over you.
OnStar Safety and Security + Remote Access: This plan combines the OnStar Safety and Security with the added benefits of Remote Access.
OnStar Safety and Security + Unlimited: For the very best in active care and convenience, upgrade with the best of both worlds. Unlimited data, useful remote services, and on-road security guarantee a more satisfying drive.
Learn More About the OnStar Mobile App from Basil Family Dealerships
If you are interested in learning more about OnStar, contact your nearest Basil dealership! Features and availability may vary by model, year, or location, so be sure to speak with one of our team members before moving forward.
Recent News from Basil Family Dealerships
Whether you're in search of the ultimate in efficiency or the thrill of instantaneous acceleration, electric vehicles have rapidly exploded in popularity in recent years. More and more manufacturers have joined the segment, ranging from mainstream to luxury brands. This influx of new models has made any EV buying decision much more difficult. Fortunately, our…

I was originally going to write this blog solely about the return of the Volkswagen Bus, scheduled for production in 2022. It's an all-electric vehicle, and as an electric vehicle driver, I was intrigued. However, I quickly learned that the new VW Bus will be built on what is called the Modular Electric Drive platform….

When it comes to pure driving pleasure, there's simply no better way to enjoy the open road than with a sports car. Sports cars combine race-inspired performance and exhilaration with seductive good looks that no other type of vehicle can match. If you've always dreamed of owning a sports car but never thought it would…