Basil Honors the Best of the Best!
Every year, once we've had time to catch our breath and tally up the results from the year before, we take an evening to honor and thank our employees. This is our annual Best of the Best. We hand out trophies, awards, prizes and have a good laugh amongst coworkers and friends, outside of the office.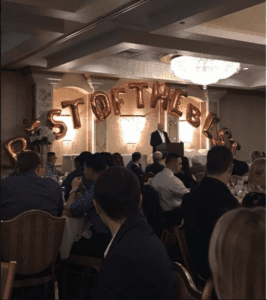 This year we introduced a new category, called the Unsung Hero, where we recognize 1 employee from each of our 11 dealerships. What qualifies an Unsung Hero? They are an exceptional employee making a difference not only within the Basil Family Dealerships community, but within our community at large.
The next area of success that we recognize is the President's Club. The President's Club are employees who meet a specific level of measured success. In honor of this achievement, members of the President's Club are awarded a ring. Upon repeat membership we add diamonds to symbolize each subsequent year of winning.
Basil's Best of the Best
Finally, it's the ultimate achievers of our group, the Best of the Best. This is where we recognize the top 10 performers within our group. Basil's top performer alone sold over 300 vehicles in 2017! These individuals have shown their committed dedication and passion for exceptional customer service and embody the values of the Basil Family Dealerships.
We thank each and every one of our 800+ employees for their hard work and dedication throughout the year and we are SO excited for an amazing 2018!